Experienced, Efficient, and Dependable Service!
Litigation and Claim Support
Hurvitz Environmental provides litigation and claim support on environmental and geologic conflicts. We also provide technical review services for environmental attorneys, insurance companies, and property owners who require independent or third party expert review and interpretation of environmental or geologic data. We work closely with our clients to understand their specific needs and provide dependable results necessary for effective decision making.
Environmental Compliance Services
Navigating through environmental compliance regulations can often be a burden for both large and small businesses and the penalties for failing to comply with these regulations can be crippling. Hurvitz Environmental can perform a wide array of environmental compliance services and provide you with the assurance that all services will be performed in a manner that meets local, state and applicable federal standards.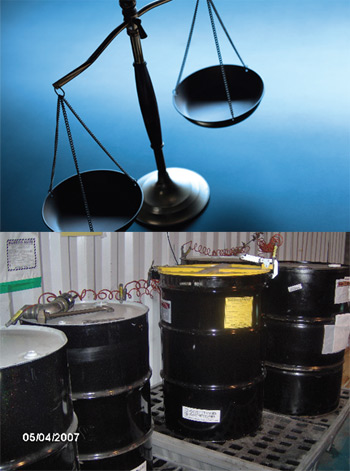 Our Litigation and Claim Support
Services include:
Expert Witness
Technical Review and Analysis
Development of Site Conceptual Model
Our Compliance Services include:
Hazardous Material Business Plans
Storm Water Pollution Prevention Plans
UST State Reimbursement Fund Management
Regulatory Negotiations
NPDES Discharge Permitting
POTW Discharge Permitting
Geotracker Database Management

105 Morris Street, Suite 188 - Sebastopol, CA 95472 Phone: 707-824-1690 - Fax: 707-824-2675 hurvitz.environmental@gmail.com